It seems fair to say that the PS3 has an impressive catalogue of PlayStation 3 exclusive titles. There is always something very satisfying when playing a title that isn't otherwise available on another console. Sony has plenty to offer in this department. So, here we present you with 5 amazing games that you'll only be …
Publisher Deep Silver revealed today that the upcoming, over-the-top, open-world action game Saints Row IV has gone gold and fans are now able to pre-order a season pass for the planned downloadable content (DLC) for EUR 9,99 / £ 7.99 at participating retailers.  The Season Pass for the much awaited Saints Row IV from developer …
Free-to-play RTS game on Playstation®Home: From the creators of Savage Moon comes Killer Plants from Outer Space; a new reverse tower defense strategy game for Playstation Home. Take on the role of Professor Fred Jean, bio-mechanical engineer extraordinaire, to overcome the hoards of killer plants skilfully created by Ginger, your enemy.. and your wife! You …
Fans Can Start On Current Console, Then Bring Experience To Next Generation Console GUILDFORD, Surrey – July 23, 2013 – Electronic Arts Inc. (NASDAQ: EA) today announced that EA SPORTS™ FIFA 14 is allowing fans to bring their FIFA 14 Ultimate Team experiences with them to the new generation of consoles this year. Fans will …
– Exclusive RORONOA ZORO High Quality Statues figurine in the "Battle for the New World" contest – PARIS, FRANCE – July 22, 2013 – TSUME & NAMCO BANDAI Games Europe announce a new collaboration with a new series of figurines to be won in the "Battle for the New World" contest. Last autumn, TSUME announced …
Anything is possible in the gigantic open world of virtual Steelport, including superpowers, a host of incredible vehicles and an arsenal of out of this world weapons! Enjoy the unlimited executive powers of the Presidency and show your citizens what a true leader of The Saints is able to do. Hail the Chief in this …
Deep Silver today announced that the first piece of add-on content for 4A Games' critically acclaimed Metro: Last Light, the 'Faction Pack', is now available worldwide on the PlayStation Network. This add on includes three original single player missions, each casting the player as a different specialist from the warring factions – the Red Line, …
It has been officially announced that Gareth Bale will indeed be the featured player on EA's UK FIFA 14 box art cover. Gareth Bale will be featured along with Barcelona's Lionel Messi on all console and PC editions of the game.
Number of Authentic Brazilian Clubs Nearly Doubles For FIFA 14 Guildford, UK, – July 17, 2013 – Electronic Arts Inc. (NASDAQ: EA) announced today that EA SPORTS™ has secured licensing agreements with 19 of the top football clubs from Brazil, ensuring each officially licensed club will feature the authentic club crest, kits and players in-game. …
In case you don't know, Deadpool is a Marvel comics anti-hero who is equal parts mercenary, biological experiment and comedian.  Whereas other characters seem well-adjusted in their roles, Deadpool stands alone in realizing that he's just a fictitious character (which makes him appear slightly unbalanced or even insane to others).   Needless to say, this game, …
With online gaming and online casinos increasing in popularity, card games have started to make an appearance in video game consoles. The games are continuously getting more complicated, exciting and innovating – featuring both classic casino and collectible-type card games. Here are the five best card games out at the moment for the PlayStation 3 …
Channel 4 has released a brand new app for its video-on-demand service 4oD on Sony's PlayStation®3 console. The bespoke 4oD app, designed especially for the console, replaces the previously available service and features a brand new user interface which is intuitive and easy to use whilst offering users greater reliability when watching programmes and navigating …
Spicy Horse Games, the creative force behind Akaneiro: Demon Hunters and American McGee's Grimm, announced today that the winner of its Alice costume contest is drag queen, comedian and RuPaul's Drag Race fan favorite Pandora Boxx. "I'm a huge fan of anything Alice in Wonderland," said Pandora, "And when I first discovered American McGee's Alice, …
Despite any misgivings that gamers might have about the series as a whole, one thing remains clear, MotoGP 13 is a great racing title that incorporates all the modern trappings one might expect to encounter.  All in all, MotoGP 13 marks a very solid, if not splendid return to consoles (PS3 and Xbox 360 as …
As far as exclusive games go, "The Last of Us" is certainly a big win for Sony and the PS3.  Naughty Dog's 3rd person action / adventure survival horror pretty much does everything right.  Nearly every aspect of this game, from graphics and sound design to the gameplay and story, are expertly delivered and leave …
While it might look like it's on par with some of the more modern racing and driving games out there, Crash Time 5 (a.k.a. Cobra 11) is more or less a budget title that leaves promises unfulfilled.  In case you don't know, this game is based on a rather well-known and most-loved German TV show. …
http://www.youtube.com/watch?v=3Zi8WYbV69w
New Headset Delivers Affordable Quality to Multiple Gaming Platforms San Diego – June 10, 2013 – Mad Catz Interactive, Inc. ("Mad Catz") (NYSE MKT: MCZ) announced today the TRITTON Kunai Universal Headset. The new console stereo headset is expected to ship Summer 2013. The TRITTON Kunai Universal is compatible with most popular consoles, Windows® PC, and …
LOS ANGELES – June 10, 2013 – Gamers won't have to wait until the afterlife to join the ranks of the R.I.P.D. (Rest In Peace Department). ATLUS and Old School Games today announced that they will partner to develop a downloadable game for Steam, Xbox LIVE Arcade and PlayStation®Network based on the upcoming 3D supernatural …
In essence, Journey: Collector's Edition is a compendium of 3 great arcade-style PSN titles along with 3 additional mini games.  To make a long story short, there's plenty to love here whether it be related to the aim and direction of the games themselves or the mechanics and graphics.  For those who are interested in …
This year's E3 event is set to be a special one thanks to the upcoming PS4. With Sony and Microsoft battling it out to get as much attention as possible, we expect plenty of unknowns. What we do know is that the below list was revealed as Sony's confirmed E3 games (The list comes via …
Rockstar has been releasing small areas of the map for some time now. Today, a GTA fan has connected them all together to form the full sized map, which can be seen below. Below is the map from San Andreas, you can see the size difference.
For those of us who actively take an interest in video games, movie tie-ins are certainly not a new concept.  For instance, every animated feature film (particularly those which are aimed at children) usually gets some kind of uninspired slash-and-hack platformer (this is not news).  Because of this, the very suggestion of "games based on …
Those damn zombies are breaking out again, but at least this game will teach you how to make it through the apocalypse.
"Diggs Nightcrawler" is an animated detective / mystery send-off that makes good use of the "wonderbook", which is an interactive electronic "book" which was first featured for use in the Harry Potter game "Book of Spells".  You might even think of the wonderbook as being something of a new type of controller, an entirely new …
We don't know too much about this game, codenamed 'Panopticon'. Will it be a PS3 release? PSv release? Maybe a PS4 release? Or perhaps both? Wouldn't it be a great day to unveil something special on the day that the next Xbox console is to be announced? If you haven't seen the trailer then you …
While it's still a bit too early to say "they've done it again", from initial reports and screenings of GTA V, it would seem that Rockstar games is still pushing the envelope when it comes to creating interesting sandboxes for gamers to explore.  This latest installment takes place on an island which houses a massive, …
If you're a fan of the basic fighting system developed by the Mortal Kombat franchise and just so happen to strongly favor the character line-up from DC comics, then you're going to like Injustice: Gods Among Us.  Yes, for those that always wanted to play a game that features playable characters such as Bane, Batman, …
It would be all too easy to simply label Terraria a 2D version of Minecraft and call it a day; however, this would be quite an injustice to this wonderfully unexpected title.  Rather than leaving gamers to dredge around all by their lonesome, Terraria (much like Maple Story) allows multiple gamers to drop in and …
Coming across as sort of a cross between Risk (the board game), various role-playing card games, and a real-time strategy game, Tiny Token Empires is definitely a fun little romp.  This game actually started off as an app for devices like iPhones and tablet computers, but now it has found its way onto the PS3, …
Who's up for a bit of brutal blood sport? As we warned last week – the 2003 cult-classic stealth thriller Manhunt, is now available to download at the PlayStation Store for play on your PS3. As James Earl Cash, you're a death row inmate who awakens from the lethal injection chamber to discover he's met a …
The pre-order DLC content introduces even more adrenaline thanks to 8 Top Champions and 4 Teams/Bikes. Everyone who pre-orders MotoGPTM13 for PS3 will receive the free DLC. An all new, re-boot of the MotoGP franchise, MotoGP 13 is the only Official game of the MotoGP, Moto2 and Moto3 2013 Championships – packed full with all …
The Power of PlayStation 4 Will Take War Thunder To New Gameplay Heights (MOSCOW, RUSSIAN FEDERATION) – May 14, 2013 – Developer and Publisher Gaijin Entertainment announced that their hit franchise and military MMO game War Thunder will make its console debut on PlayStation®4 (PS4™) in time for the holiday 2013 season. War Thunder will …
GRAB YOUR MASKS AND HEAD FOR THE VAULT THIS PAYDAY JUST GOT A WHOLE LOT BIGGER Milton Keynes, UK – 14 May, 2013 – Global video game publisher 505 Games and leading independent developer Overkill Software, a Starbreeze Studio, are pleased to announce that the upcoming title PAYDAY 2, sequel to the 2011 hit PAYDAY: The …
The Uprising Begins: PlayStation®3 Gamers Worldwide Gain the Power to Topple Empires, Free of Charge REYKJAVIK, ICELAND – 05-14-2013 – CCP Games, the leading independent developer of massively multiplayer games, today launched DUST 514®, the world's first free-to-play, multiplayer first-person shooter on a console. The battle for dominance of the EVE Universe escalates to new …
Ready and……engage!  That's right, 2013's long-awaited Star Trek game release is finally upon us, and boy is it generating controversy (and receiving a rather lukewarm reception).  While most might think that legions of die-hard trekkies are ready to fall down in wanton worship of a bona-fide Star Trek title (regardless of its inherent quality), nothing …
Destruction Becomes a Team Sport as Four Players go up Against… Everyone LONDON, UK — May 3, 2013 — Today, Electronic Arts Inc. (NASDAQ: EA) and Insomniac Games announced the release of an action-packed demo for the co-op shooter, Fuse™. The fast-paced demo will be available on Xbox Live® Marketplace and the PlayStation® Network on May …
When the original Dead Island was released it received somewhat mixed reviews.  Some felt that it was the perfect embodiment of a semi-open world zombie-based survival horror title (with an amazing online co-op feature no less), while others saw the game as a series of missed opportunities to create something even better.  Regardless of what …
Delivering Justice, Americana-Style! Pre-order Items Include Incredibly Insane Weaponry, a Bad-ass Attack Bird and an Uncle Sam Uniform (Yeah, you heard that right!) Larkspur, Calif., – April 22, 2013 – All hail POTUS as Deep Silver announces today that the Commander in Chief Edition for the upcoming Saints Row IV™ is available as a free …
Guildford, UK. – April 22, 2013 – Electronic Arts Inc. The National Hockey League (NHL®) and the National Hockey League Players' Association (NHLPA®) announced today that fans can once again shape the face of the world's hockey video game franchise with the launch of the 2nd annual EA SPORTS NHL® Cover Vote Campaign on NHL.com/CoverVote. …
Premiership footballer (and zombie in training) invited to the first UK zombie-themed wedding to celebrate the launch of Dead Island RiptideTM www.facebook.com/DeadIslandRiptideZombieWeddingUK 22nd April 2013 – Hampshire, UK… Today, videogame publisher Deep Silver issued an open invitation to Liverpool striker Luis Suarez to attend as the guest of honour at the UK's first wedding to feature …
Call of Juarez: Gunslinger Should be out of the development holster on May 22nd.
UK, LONDON – 19th April, 2013 – Warner Bros. Interactive Entertainment and DC Entertainment today announced the UK launch of Injustice: Gods Among Us for the PlayStation®3 computer entertainment system. Developed by award-winning NetherRealm Studios, Injustice: Gods Among Us introduces a new franchise in the fighting game genre and a brand new story created in …
Vehicular combat fighting its way onto PlayStation Network today.
15th April 2013 Leading videogames retailer GAME is partnering with Codemasters to host an amazing GRID 2 experience more than a month before the game launches on May 31st. Gamers will be treated to a first look at the eagerly-awaited racer and the opportunity to experience GRID 2 in replica racing seats for players to …
LONDON & SAN FRANCISCO– 15th April, 2013 – SEGA® Europe Ltd., and SEGA® of America, Inc. in collaboration with Disney Interactive today announced the upcoming digital release of Castle of Illusion featuring Mickey Mouse™, a complete re-imagining of the iconic Mega Drive/Genesis side-scrolling adventure first released in 1990. Developed by Sega Studios Australia, Castle of …
By now most probably realise what to expect when it comes to releases from "annualized" franchises (many of which happen to be owned by EA sports).  The basic gameplay stays the same, maybe gets some tweaks, they try to improve the visuals, and maybe they add some new features here and there just to keep …
When it comes to accurately assessing whether or not "The Devil's Cartel", the latest entry in the Army of Two series, is in fact "good or bad" you have to take into consideration what your motivations are for playing it.  If, for example, you're a staunch and seasoned gamer that routinely reviews lots of titles …
Focus Home Interactive releases the first two screenshots and a release date 5th April 2013 – Hampshire, UK… A real phenomenon, Farming Simulator surprised the world by becoming, with the 2013 version on PC, a world-wide best-seller. The farming simulation game from Giants Software is now getting ready to release for the first time on consoles …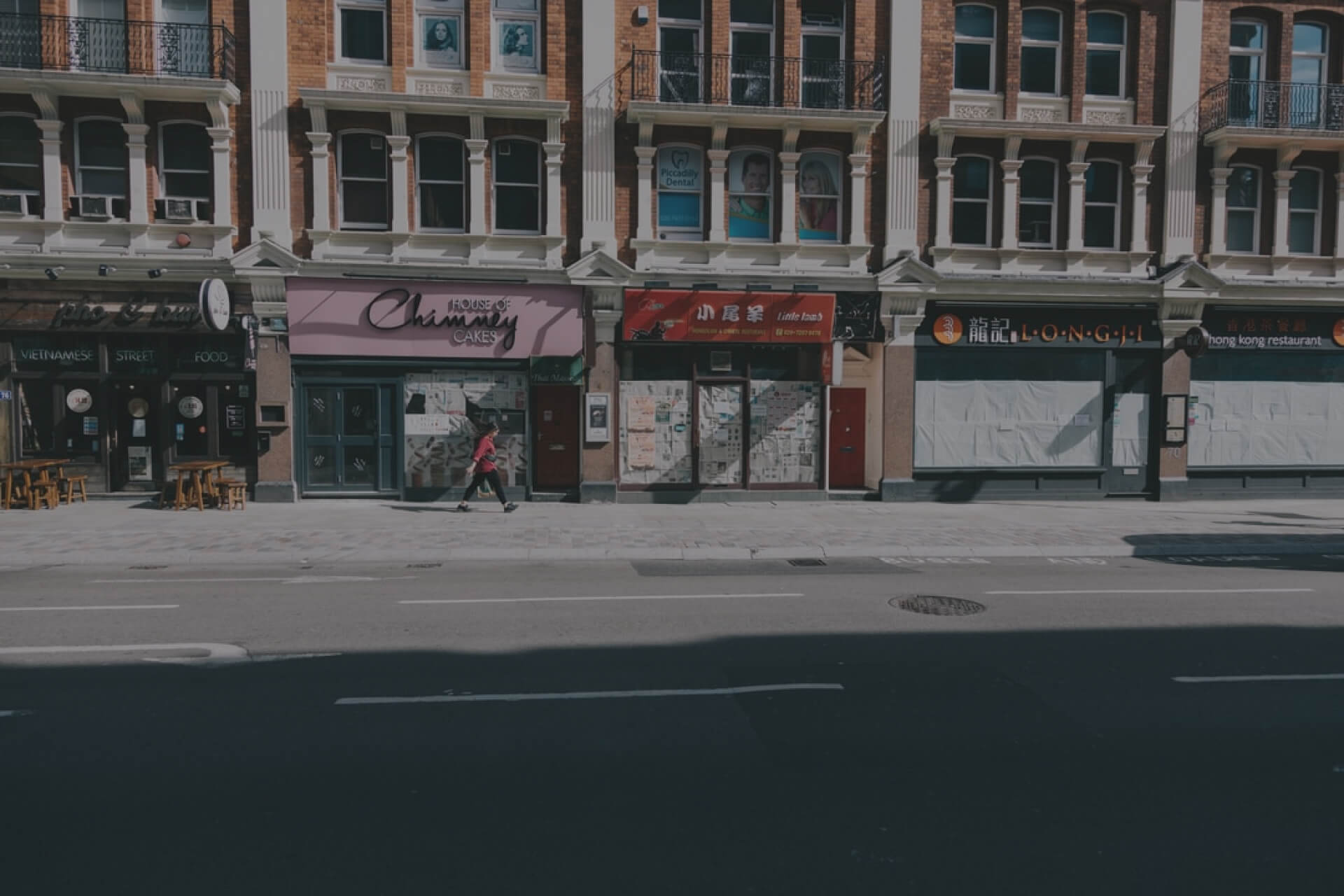 Let's work & build
something great together.

Create a High Performed UI/UX Design from a Silicon Valley.
Sign Up for Our Newsletters
Get notified of the best deals on our WordPress themes.