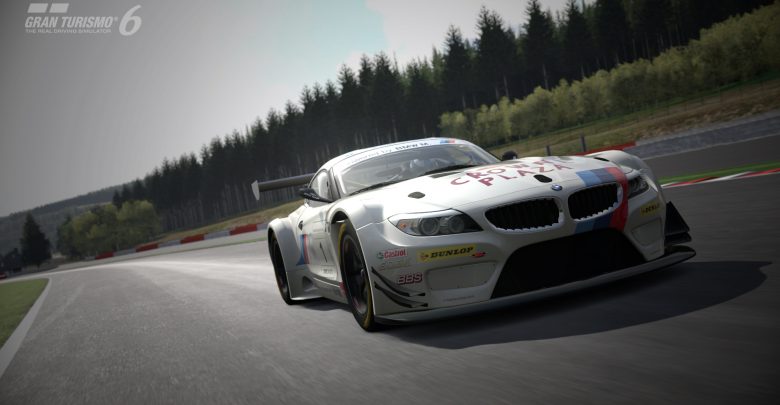 Since the early days of video gaming, the racing genre has been a steadfast feature for which numerous titles have been produced for each successive console.  In the midst of that development, the Gran Turismo series erupted on the PlayStation consoles and pretty much changed everything.  With the latest installment for the franchise, Gran Turismo 6, developer Polyphony Digital has taken things even further (on multiple fronts) in an effort to satiate racing aficionados.
Naturally, alterations, additions and deletions have been made in an effort to build on and/or correct some of the issues encountered in GT5.  However, in spite of all this, this game isn't what you'd call a perfect specimen, although it does reach rather high in terms of its ambitions.  Without a doubt, fans of driving games will find Gran Turismo 6 to be wholly enjoyable, if not revelatory in its design, visuals and gameplay.
Visuals
For a PS3 game, GT6 certainly impresses in the graphics department.  In fact, if one weren't told that it was a 7th generation game, some might mistake it for an 8th gen. title, it really looks that spectacular.  Additionally, the tracks are all inventive and highly detailed, set in vivid locations that stir up excitement.  True automobile enthusiasts will probably most love the vast assortment of realistic car models, which are probably some of the best that you'll find anywhere (on any console).

Gameplay
What makes GT6 such a good buy however is the sheer amount of content that game is packing.  Aside from touting some of the best-looking courses in the video game racing world, this game also features plenty of great single and online multiplayer action as well.  The more astute racer will certainly appreciate the way each car handles – which is true to form and simply divine.  You really don't have to fight with your vehicle, it responds in a dynamic and expected manner, providing you with loads of fun as you navigate tight turns or move to pass a few competing racers.  What makes the game particularly spectacular however is its tracks, which will impress even the most jaded racing cynic.  Some might find the way in which damage is incurred to be slightly problematic, but in all honesty the system found in GT6 is just forcing you to further hone your skills.
Verdict
For the dedicated racing fan, Gran Turismo 6 is pretty much a must-buy.  It has basically encapsulated a number of amazing features and facets (from graphics to perfectly-tailored gameplay) to provide gamers with a truly enjoyable racing experience on multiple fronts.  At the same time, those who are new to driving titles will also find GT6 to be of an extremely high quality on multiple fronts.  In short, it's a very enjoyable and all-encompassing game that all PS3 owners should experience for themselves.
Rating 9 / 10