Warner Bros. Interactive Entertainment Launches New Fighting Game Franchise Injustice: Gods Among Us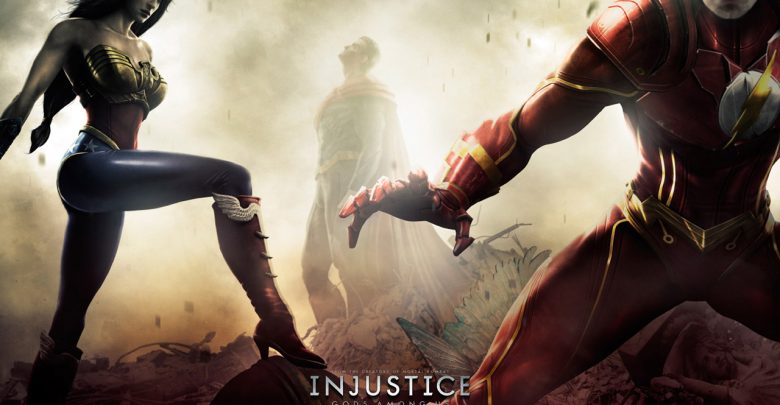 UK, LONDON – 19th April, 2013 – Warner Bros. Interactive Entertainment and DC Entertainment today announced the UK launch of Injustice: Gods Among Us for the PlayStation®3 computer entertainment system.
Developed by award-winning NetherRealm Studios, Injustice: Gods Among Us introduces a new franchise in the fighting game genre and a brand new story created in collaboration between NetherRealm Studios, DC Entertainment and comic book writers Justin Gray and Jimmy Palmiotti.  As the story unfolds, players will experience the power, gadgetry and unparalleled strength of some the most popular DC Comics heroes and villains, such as Batman, Superman, The Flash, Wonder Woman, Green Arrow, Aquaman, The Joker and others, as they engage in epic battles in a world where the line between good and evil is blurred.
"NetherRealm Studios was dedicated to making Injustice: Gods Among Us   an immersive, action-packed  experience," said Ed Boon, Creative Director, NetherRealm Studios.  "We've created an original game with an all-new story filled with iconic characters  DC Comics and gaming fans will appreciate."
Injustice: Gods Among Us features numerous locales pulled from DC Comics lore including Arkham Asylum, Metropolis, Atlantis, and more.  The arenas are multi-tiered, destructible, interactive playgrounds in which players can unleash each character's unique super powers, individual move-sets and environmental interactions to beat their opponents.  Fans can also extend their experience by playing the S.T.A.R. Labs missions, which offer players a wealth of additional content and unique gameplay that are outside of the game's story mode experience.
Bringing these characters to life is a cast of actors, including Stephen Amell, star of the CW Network's hit action show, Arrow, who reprises his role as the Green Arrow in the game as an unlockable "Arrow" version of the character, which players can choose to use in-game.  Also featured are Kevin Conroy, as Batman; Tara Strong, as Harley Quinn and Raven; Neal McDonough as The Flash; George Newbern as Superman; Adam Baldwin as Green Lantern; and Alan Tudyk as Green Arrow (regular version).