TSUME & NAMCO BANDAI GAMES EUROPE ANNOUNCE THEIR COLLABORATION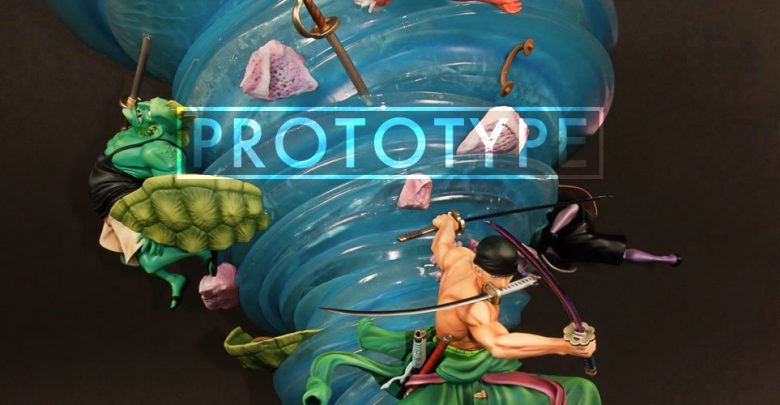 – Exclusive RORONOA ZORO High Quality Statues figurine in the "Battle for the New World" contest –
PARIS, FRANCE – July 22, 2013 – TSUME & NAMCO BANDAI Games Europe announce a new collaboration with a new series of figurines to be won in the "Battle for the New World" contest.
Last autumn, TSUME announced their work on the first HQS (High Quality Statues) from the ONE PIECE universe. The first product in this range of figurines will be RORONOA ZORO, TSUME's most detailed figurine with a whole new level of resin finish!  To remind his epic fights, the biggest statue ever done by TSUME will feature RORONOA ZORO's Kokujō Ōtatsumaki in two different positions: one attacking and one posing after his victory and will include the base, a whirlwind and enemies.
Available now for pre-order at www.tsume-art.com, this HQS statue will be limited and numbered to 1500 pieces. Our beloved fans will have the opportunity to get 5 of this remarkable and very limited figurine through the "Battle for the New World" contest organised by NAMCO BANDAI Games Europe. Visit www.oppw2-contest.eu for more details.
The "Battle for the New World" contest will give you a chance to win a trip to Japan and many other ONE PIECE goodies!  Triumph in one of the 5 battlefields and win an exclusive RONONOA ZORO HQS figurine by TSUME !
To participate in the "Battle for the New World" contest please visit www.oppw2-contest.eu