Tom Clancy's Splinter Cell: Blacklist Review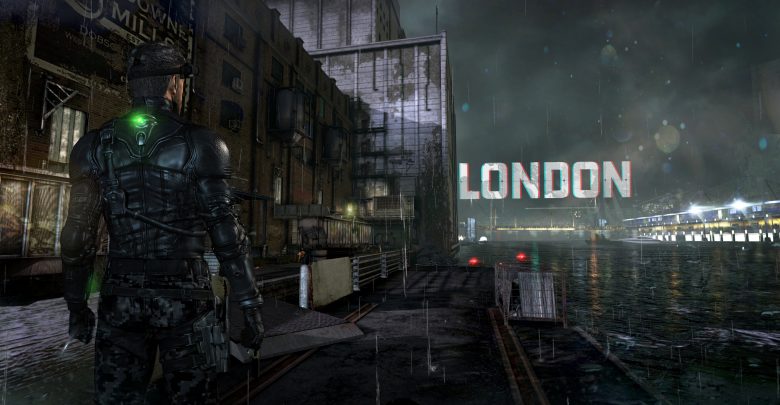 When the original "Splinter Cell" came onto the scene (back in 2002) it more or less single-handedly introduced gamers to an entirely new genre of stealth-based gameplay.  Sure, there have been other titles to explore this area, but none so expertly as SC (and certainly not in with an intriguing spy-thriller backdrop to go along with the action).   The latest entry into the series, "Splinter Cell: Blacklist" is not only a worthy successor, it's a further elaboration on the tangled narrative from the last outing, "Splinter Cell: Conviction".  In fact, many of the franchise's most ardent fans seem to think Blacklist is the best game to come along since "Chaos Theory", albeit with more advanced graphics, controls and player combat options.
Blacklist tells the story of the creation of "Fourth Echelon" which is now headed up by none other than Sam Fisher.  Out of nowhere, 12 terrorists comprising a group called "The Engineers" initiate a series of events / attacks on the United States. This becomes known as "The Blacklist" and is essentially a countdown to complete mayhem; naturally, it's up to Sam F. and Co. to track them down as well as uncover further intriguing details.
Visuals
In terms of its graphics, Splinter Cell: Blacklist is a nice-looking title.  Sure, it's not touching the realism of what will soon be found on next-gen consoles, but let's be honest here – the game itself looks fantastic and is at least as nice-looking as its predecessor.  Sam Fisher (the character model) looks good, the others are also rendered well.  Of course the environments / levels themselves are awesome and often lend their "character" to not only the atmosphere and intrigue, but also to basic gameplay and tactics as well.  All in all, it's classic Splinter Cell goodness in every sense of the word.
Gameplay
The gameplay system developed for "Conviction" returns here but with some further additions and modifications.  In other words, you can take a pure stealth approach to missions, go in guns blazing or use a measured, combination approach incorporating both worlds.  You can also customize your character and loadout, which only adds to the replay value of the title.  Of course there's also a robust multiplayer element as well as a hefty co-op campaign included this time around. In fact, the co-op missions (14 in total) is a veritable campaign unto itself and represents an excellent value for gamers who need more action (the fact that you can tackle it with a friend only further sweetens the deal).  The spies vs. mercs multiplayer mode will keep you coming back for more long after you've tired of the main story mode, there's even a feature now that puts spies and mercs on the same team.
Verdict
Die-hard Splinter Cell fans will undoubtedly find Blacklist to be one of the best games in the entire series.  Similarly, stealth-based gameplay addicts will also enjoy the incredible number of options at their disposal as well as the replay value of the game itself.  The fact of the matter is that Splinter Cell: Blacklist does the stealth-action genre justice and is certainly worth picking up if you're at all interested in those sorts of titles.  Highly recommended…
Rating – 8.5