Tom Clancy's Splinter Cell Blacklist Available Now in the UK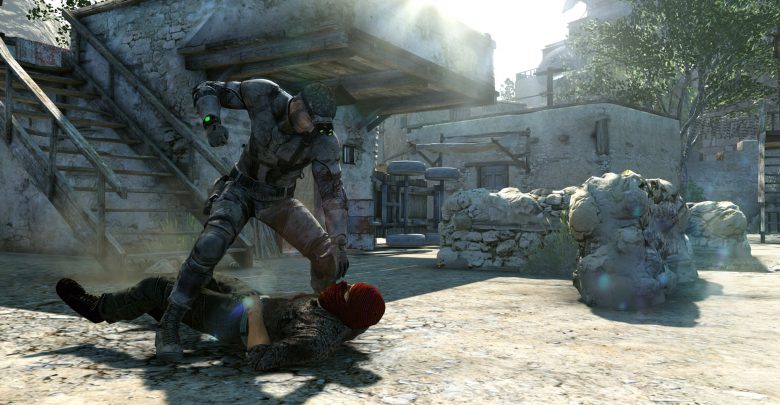 London, UK – August 23, 2013 – Today, Ubisoft® announced that Tom Clancy's™ Splinter Cell® Blacklist™, the latest entry in the iconic Tom Clancy franchise, is now available for the PlayStation®3 computer entertainment system, Xbox 360® video game and entertainment system from Microsoft, Wii U™ from Nintendo and PC.  As lethal operative Sam Fisher, players are given a new mandate to hunt down the masterminds behind the Blacklist, a series of escalating terrorist attacks on U.S interests.  Developed by Ubisoft Toronto, with support from Ubisoft Montreal and Ubisoft Shanghai.
"As one of Ubisoft's most revered franchises, Splinter Cell Blacklist continues the tradition of taking the series to greater heights by delivering rich new content, an immersive storyline, and the return of celebrated multiplayer mode, Spies vs. Mercs," said Geoffroy Sardin, Chief Marketing & Sales Officerat Ubisoft. "As the most ambitious game in the series, the amount of effort and talent put behind the project shines through to offer one of the last great experiences of this current console generation."
Delivering a gripping modern-day storyline, Splinter Cell Blacklist brings back core elements of the franchise and incorporates a new level of technical innovation and design to create the biggest Splinter Cell to date. The game features an immersive single player campaign, distinct co-op missions and the return of critically-acclaimed Spies vs. Mercs multiplayer mode.  Not only does the popular adversarial mode mark its triumphant return with the classic 2 vs. 2 action, but also introduces the new Spies vs. Mercs Blacklist version which supports up to 8 players in 4 vs. 4 competition.  All gameplay modes will be supported by a universal economy and customization system that allows players to completely customize their experience.
Throughout the game, players will also have the freedom to choose the best way to face any challenge by tapping into Sam's arsenal of lethal skills and training. Gamers can own the darkness as a Ghost. Perfect the predatory skills of a Panther, or accept the consequences of detection in Assault mode.
Regardless of how takedowns are played out, Sam is always fully-equipped with almost limitless resources and front-line technology, including the Strategic Mission Interface that allows players to keep tabs on terrorist attacks in real time. The game also includes an array of new gadgets and classic weaponry, while the "Killing in Motion" fighting style lets players strike with surgical precision by marking and executing multiple enemies in a single fluid motion.