Supremacy MMA Pre-Order Gives Players The Edge With Exclusive Content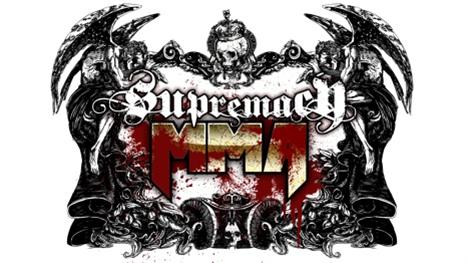 Milton Keynes (UK)— 26, April 2011— Published by 505 Games and developed by Kung Fu Factory, Supremacy MMA brings the brutality of unsanctioned MMA combat to the Xbox 360® and PlayStation®3 systems, favoring fast-and-furious gameplay and underground aesthetics over official branding and television-style presentation. Supremacy MMA delivers the most daring MMA videogame experience to date, including bone-crushing finishing moves, real life legendary fighters Jens Pulver and Jerome Lebanner and the first ever female fighters in MMA gaming history.
With the launch fast approaching 505 games and Kung Fu Factory today announce that players who pre-order Supremacy MMA™ from one of four chosen UK retailers will receive exclusive content for DLC.
Available from HMV: STRIP CLUB, The Glass Slipper
Making a name for yourself in the MMA underground doesn't always mean cagefights in warehouses and back alley bars, look no further than the Glass Slipper, the hottest venue in Supremacy MMA.  Available only with your pre-order at HMV, get down and dirty and put a show on for the ladies in the raciest locale an MMA game has ever seen.  No gentlemen allowed!
Available from Play.com: SLAUGHTER HOUSE
And you thought the cage was bloody! Welcome to the Slaughterhouse, the ultimate MMA meat grinder.  Are you fighter enough to step into this abattoir of pain to have your mettle tested against the finest up and coming fighters? You'd better be, lest you become meat for the machine!
Available from GAME: SHANE DEL ROSARIO
Shane del Rosario is and undefeated Muay Thai MMA Fighter. He holds the distinction of being the first American to become the WBC Heavyweight Muay Thai Champion and has earned stoppage victories in all 10 of his professional MMA fights, including 8 via KO, and 9 in the first round .
Available from Amazon.co.uk: BAO QUACH
Bao Quach is an up and coming Vietnamese-American featherweight professional mixed martial artist who has fought the Bellator, Affliction, EliteXC, Strikeforce, World Extreme Cagefighting, King of the Cage, ICON Sport and Shooto promotions.
"We're excited to give completionists the chance to fill out their rosters and kick some serious ass with this exclusive content," said Ricci Rukavina, CEO and Creative Director, Kung Fu Factory.
Players can redeem their codes via the Marketplace (Xbox 360) or PlayStation Store (PS3).  Codes will be included with your purchase and redeemable when the game is delivered.
Supremacy MMA is slated for release June 7, 2011, on Xbox 360® video game and entertainment system from Microsoft and the PlayStation®3 computer entertainment system.
For more information on Supremacy MMA, visit www.supremacymma.com, and be sure to follow us on Facebook http://www.facebook.com/SupremacyMMAUK and Twitter www.twitter.com/supremacymma