SEGA Genesis title gets a reboot and should be out on PS3 this summer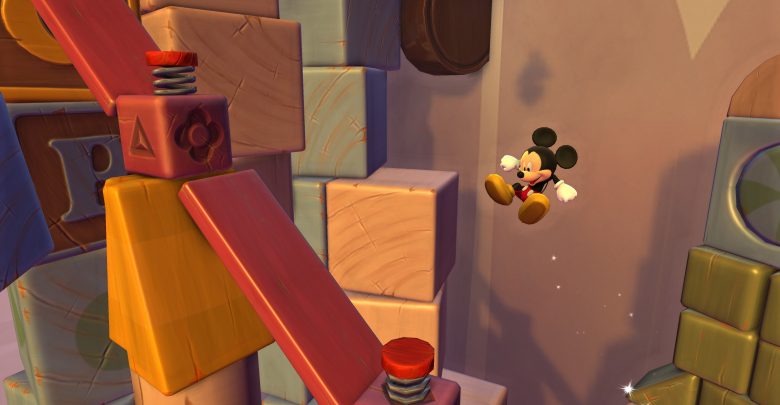 LONDON & SAN FRANCISCO– 15th April, 2013 – SEGA® Europe Ltd., and SEGA® of America, Inc. in collaboration with Disney Interactive today announced the upcoming digital release of Castle of Illusion featuring Mickey Mouse™, a complete re-imagining of the iconic Mega Drive/Genesis side-scrolling adventure first released in 1990. Developed by Sega Studios Australia, Castle of Illusion Featuring Mickey Mouse will be available worldwide for digital download on Xbox LIVE® Arcade for Xbox 360®, PlayStation®Network and Windows PC in summer 2013.
Castle of Illusion starring Mickey Mouse first debuted on the SEGA Genesis/Mega Drive in 1990 to critical acclaim. Excellent controls, music, and graphics helped to bring the magic of Disney to millions of SEGA fans around the world. Castle of Illusion Featuring Mickey Mouse will continue this tradition. Completely rebuilt from the ground up, Castle of Illusion has stunning visuals and new gameplay mechanics. Fans will enjoy the original storyline as they help Mickey save Minnie from the evil witch, Mizrabel.
"The original Castle of Illusion was tremendously entertaining and has a well-deserved reputation as a SEGA classic. Castle of Illusion Featuring Mickey Mouse brings this great game to a new generation," said Chris Olson, vice president of Digital Business at SEGA of America. "Mickey is back and he looks fantastic."