MotoGP 2013 Pre-Order and Get Free DLC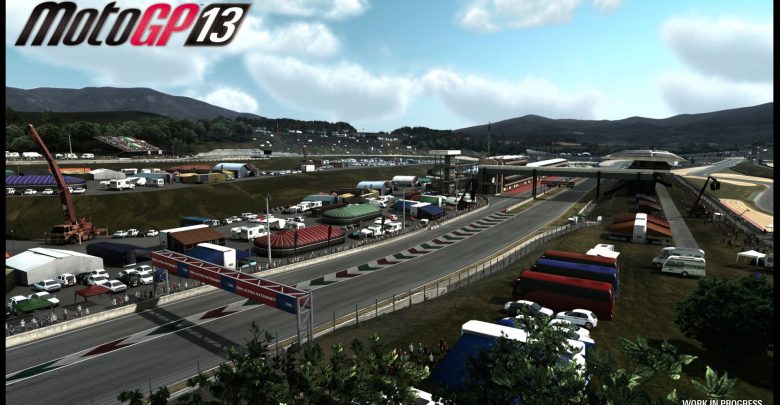 The pre-order DLC content introduces even more adrenaline thanks to 8 Top Champions and 4 Teams/Bikes. Everyone who pre-orders MotoGPTM13 for PS3 will receive the free DLC.
An all new, re-boot of the MotoGP franchise, MotoGP 13 is the only Official game of the MotoGP, Moto2 and Moto3 2013 Championships – packed full with all the official, fully licensed teams, tracks, riders and bikes.

Experience the whole 2013 season on and off the track as the new and unique career mode completely immerses you in the MotoGP universe, from in-depth bike set-up options, wild card races, bike tests and full championships, to, discussions with team mates, answering questions from press and monitoring your popularity by checking news feeds and your social network page.
Fully licensed 2013 MotoGP season including all Official circuits, bikes, riders, teams, sponsors, Moto2, Moto3…
Authentic bike handling with customisable riding aids – the physics engine manages 300 parameters for the vehicle/engine, with 100+ just for the tyres, taking into account every force involved between the rubber & the tarmac!
In-depth bike set-up and upgrades
Rider customisation and progression system
Highly advanced visual technology and photorealistic style, creating accurately detailed bikes, circuits, riders and environmental conditions
In-game commentary and voice over by official MotoGPTM personality Gavin Emmett
A constantly online-updated feed of events brings the real-world happenings of the season into your game, within days. Relive all the thrills of the 2013 season just after seeing them unfold on the track!
Career Mode, Official Mode & Online Multiplayer Modes, each with varying race types & gameplay options will keep you hooked beyond the end of the season.