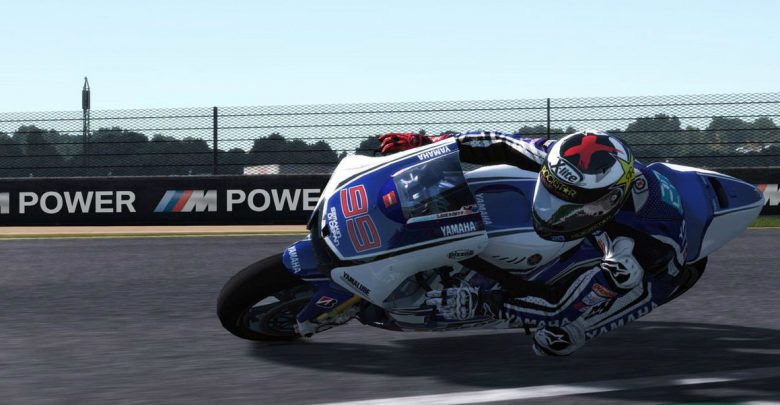 Despite any misgivings that gamers might have about the series as a whole, one thing remains clear, MotoGP 13 is a great racing title that incorporates all the modern trappings one might expect to encounter.  All in all, MotoGP 13 marks a very solid, if not splendid return to consoles (PS3 and Xbox 360 as well as the Vita and PC). If you're the kind of gamer that's looking for a bombastic racing title that contains unbelievable on-screen action, you're going to be best served by looking elsewhere.  Instead, MotoGP 13 is a more pensive, realistic dive into motorcycle racing, just the kind of insight that true fans of the sport are looking for, in all honesty.
In terms of features, MotoGP 13 adds the teams, riders and tracks from the previous games in addition to other things.  Most notably, there are four single player modes – Grand Prix, World Championship, Career and Time attack.  In short, Grand Prix covers an intense racing weekend; World Championship carries you throughout an entire season. Career mode is arguably the most interesting of the lot as it allows you to incorporate multiple seasons into the fray.  Lastly, the Time Attack mode is exactly what you'd expect, a platform for competing against your previous best times on specific tracks.
Visuals
Needless to say, MotoGP 13 looks absolutely fantastic; it's without a doubt a game that's modern and very sharp.  The character and cycle models along with the tracks and environments are all top-notch.  Moreover, the lighting is quite nice and the frame rate is solid as well.  Throughout the course of the game you'll be treated to various cut scenes which play out like "bumpers" you might see leading up to a televised race.  For example, if you're in Spain, you'll not only be introduced to the track (from a bird's eye-view perspective), you'll also see actual video from the region which will include many of the local attractions, etc…  Additionally, you start each race from the garage / pit, which helps to add to the overall realism of the game.  Multiple camera angles can also be displayed on screen simultaneously.
Gameplay
In terms of gameplay, MotoGP 13 does exactly what you'd expect of any decent racing title.  Handling is great and is very fluid, overall giving gamers breaks on the lower difficulty settings and obviously becoming more punishing as it is increased.  Simply put, MotoGP 13 provides truly intuitive gameplay that is both highly enjoyable (on and off the track) and rewarding.  One of the coolest things about this game is how it blends the first and third person perspectives, offering players a more dynamic perspective on the action.
Verdict
If you're into racing titles, Moto racing in particular (of course), then Moto GP 13 is going to be a game that will most likely tickle your fancy.  For all of the supposed weaknesses of this title, it does an incredible number of things right and really goes a long way toward placing you in the shoes of the riders.  Definitely pick this one up if you're looking for a more understated, perhaps realistic Moto racing experience.
Rating 8 / 10