Medal of Honor: Warfighter Review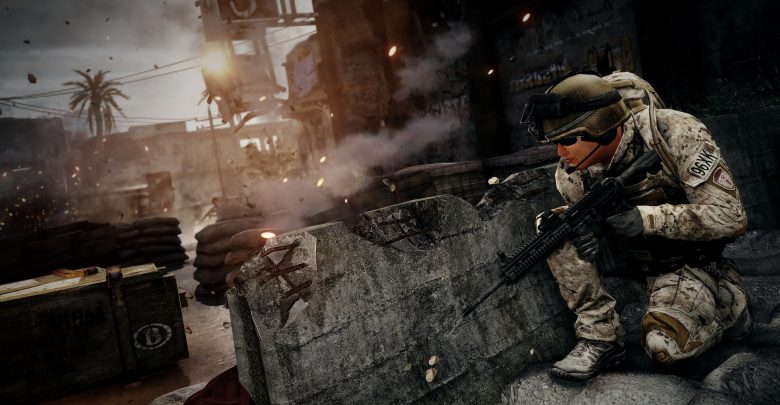 Whenever most gamers think about military-themed FPS combat (on any system) the top two names that keep popping up again and again are the "Call of Duty" and 'Medal of Honor" franchises. While the clear winner in this contest is arguably CoD, MoH has certainly had its moments. The question is, how does this latest offering (MoH: Warfighter) stack up?
In a way, the Medal of Honor series is moving away from its previous attempts at creating a more realistic combat experience and is moving toward a more entertainment-based approach.  This is to say that you'll be engaging in activities which are more in line with something that you might find in a James Bond flick than in a typical war-torn environment.
Visuals
"Medal of Honor: Warfighter" implements the Frostbite 2 engine to produce graphics which are at best, quite good, and at worst, industry standard.  In other words, the game looks really great but it's not really anything we haven't seen before.  However, in terms of frame-rate drop-offs and glitches, this title is one of the more stable and smooth entries in the series.
Gameplay
The hallmark of success with any shooter is in its gameplay (surely we're all aware of this at this point).  In truth, the gameplay in MoH: Warfighter is the most brilliant part of the game (apart from the confounding A.I.).   The weapons are varied, look very realistic and sound fantastic as well.  Moreover, the feel and response of nearly every single weapon is very rewarding and pragmatic.   Level design in Warfighter is obviously more in-tune with the idea of direction than open exploration, but they did an excellent job of creating a campaign that really draws you into the action.
However, if there's one area that truly sells this game it is the multiplayer element.  Quite simply, Warfighter features a really great multiplayer that gives us everything we've come to expect with these types of releases.
Verdict
While there might be other FPS games out there with better graphics, more modes of play or other garish gimmicks, "Medal of Honor: Warfighter" is a solid entry that relies on a design formula that's been shown to work over and over again.  This is not to say that Warfighter doesn't offer anything new (after all, every game presents a truly "new" experience doesn't it?) , only that it takes some of our favorite elements and repackages them in such a way in order to be more appealing to most gamers.  Whether you're new to the Medal of Honor series or someone that's played just about every FPS on the market, "Warfighter" is a solid buy if you're in the mood for a cinematic-like combat experience with a solid multiplayer.
Rating – 8 / 10