Farming Simulator: Focus Home Interactive releases the first two screenshots and a release date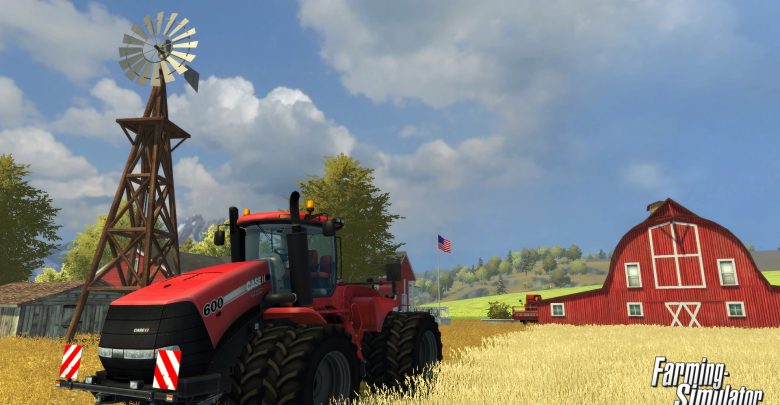 Focus Home Interactive releases the first two screenshots and a release date
5th April 2013 – Hampshire, UK… A real phenomenon, Farming Simulator surprised the world by becoming, with the 2013 version on PC, a world-wide best-seller. The farming simulation game from Giants Software is now getting ready to release for the first time on consoles in September, with PlayStation 3 and Xbox 360 versions full of exclusive content!Farming Simulator on console first offers a whole new, North American environment, adding to the European environment already present on PC. New farming vehicles and many other new features will also make their appearance. Right now, we offer you the 2 first screenshots of Farming Simulator on PS3 and Xbox 360!
As big as the original environment of Farming Simulator on PC, this new playground exclusive to the console version doubles the world of the game. Inspired by typical American farms, this big new land offers a real new scenery, with new places, new opportunities of development for your farm, and even bigger fields ! The console version of Farming Simulator also offers exclusive vehicles, completing the large selection of farming machines that are available on PC. These vehicles, from famous constructors such as Case IH, Lizard, Ursus, Kramer and Horsch, will allow you to complete your tasks with increased efficiency… most notably on the new environment and its large fields!
Of course, the game keeps all the ingredients that made the Farming Simulator series a success on PC, by faithfully adapting the subtleties of farming. You will face the challenges of a modern farmer: animal husbandry, crops, harvesting, sales of your products, and of course buying new vehicles and machines… you will manage, daily, your own farm in an open world!