EA and Insomniac Games Launch 'Fuse' Digital Demo on May 7th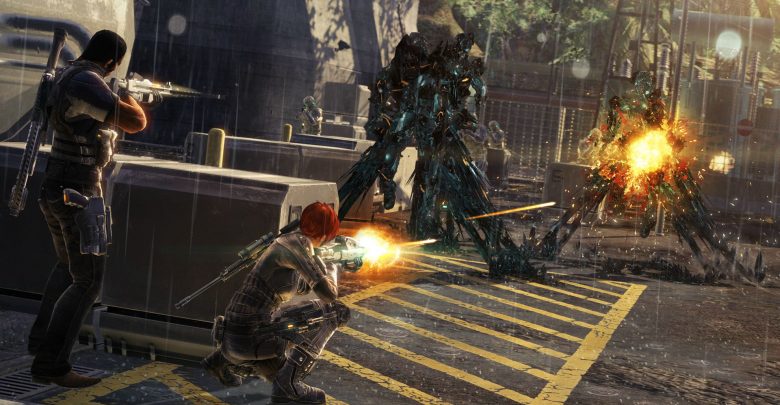 Destruction Becomes a Team Sport as Four Players go up Against… Everyone
LONDON, UK — May 3, 2013 — Today, Electronic Arts Inc. (NASDAQ: EA) and Insomniac Games announced the release of an action-packed demo for the co-op shooter, Fuse™. The fast-paced demo will be available on Xbox Live® Marketplace and the PlayStation® Network on May 7, allowing players to play online* cooperatively with up to four players, or in a 2-player split-screen. In the demo, players will take on the role of four elite operatives – Dalton Brooks, Izzy Sinclair, Jacob Kimble and Naya Deveraux. These special agents are out to protect mankind from Fuse, a deadly alien energy source which has been stolen by the rogue paramilitary organisation, Raven. Each of the characters delivers a unique gameplay experience, as they have their own individual and unique "Xenotech" weapon and specialised skills. Players will use these abilities as they track down the Fuse source in a snowy secret weapon depot. Developed by the critically-acclaimed independent studio, Insomniac Games, Fuse will mark the company's first multiplatform release when it becomes available for PlayStation®3 computer entertainment system and Xbox 360® video game and entertainment system on May 28 in North America and May 31 in Europe.
"When it comes to Fuse, the biggest thing we've noticed when sharing it with others for the first time is that playing is believing," said Ted Price, CEO and founder of Insomniac Games. "Fuse takes four player co-op in a new direction with features you won't find in other third person shooters: from LEAP where you can jump between each of the four unique agents at will to the experimental Xenotech weapons to the deep RPG-like character progression system. And by the way, all of these features rock for solo players as well. Join us in this brand new universe for a quintessential Insomniac Games experience."
Fuse is a co-op action game that allows both co-op and solo players to experience the unique attributes of each operative by using the game's unique LEAP feature. Players can use LEAP to switch between the four Overstrike operatives at-will during combat. Each of the four characters is equipped with unique skills and weapons that are not only necessary for survival, but also create unexpected and extraordinary results. Powered by Fuse, the Xenotech weapons give players unique capabilities to expand their strategic options in combat. Through lethal teamwork, players can combine their weapons for unique kills to earn Fuse points for powerful upgrades. Players can also play online* or offline and level up along unique character paths, unlocking more powerful Fuse-driven abilities as the game progresses. In addition, the game's progression system is unified between the campaign and wave-based Echelon mode, allowing players to continue improving their operatives regardless of how they play.