Dead Island Riptide Liverpool FC's peckish forward Luis Suarez sent an invite to zombie wedding.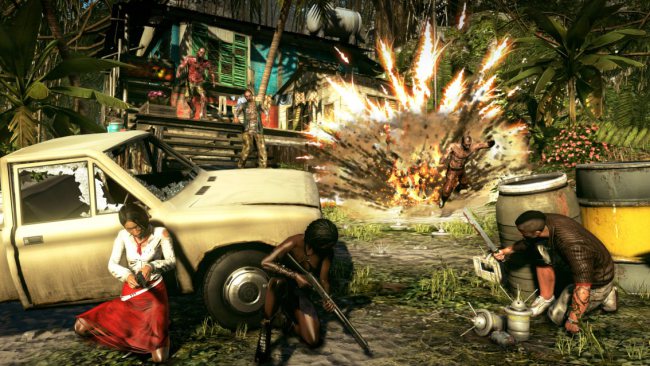 Premiership footballer (and zombie in training) invited to the first UK zombie-themed wedding to celebrate the launch of Dead Island RiptideTM www.facebook.com/DeadIslandRiptideZombieWeddingUK
22nd April 2013 – Hampshire, UK… Today, videogame publisher Deep Silver issued an open invitation to Liverpool striker Luis Suarez to attend as the guest of honour at the UK's first wedding to feature a zombie bride and groom.
Jennifer Jones, 27, and Rob Blackmore, 31 – both from Suarez's beloved Liverpool – will be joining in unholy matrimony tomorrow night in Central London as part of the celebrations for the launch of new zombie videogame, Dead Island Riptide™. The couple will be made up to look like the undead creatures normally found shuffling and preying on the living in a zombie apocalypse videogame.
Deep Silver believes that Suarez – who bit Chelsea defender Branislav Ivanovic on the arm during the second half of Sunday's 2-2 draw between Liverpool and Chelsea – will fit in well alongside the flesh-eating zombie hordes at the wedding.
Mark Fisher, Head of UK Marketing, Deep Silver, said:
"Luis Suarez is currently getting a hard time in the media following his Branislav bite down, but at Deep Silver we understand those who have an appetite for human flesh like the zombie hordes found in Dead Island Riptide. With that in mind, we'd be delighted to have Suarez attend our zombie wedding… just as long as he's aware that the bride and groom might bite back!"
Over 250 people will gather to bear witness to zombie Jenn and zombie Rob's nuptials, including friends and family who travelled down from Liverpool to see the couple get hitched zombie-style. The pair became the official Dead Island Riptide zombie wedding bride and groom after entering a competition on Facebook, and beat off dozens of applicants earlier this year by impressing the judges with their genuine love for each other, and enthusiasm for the Dead Island franchise.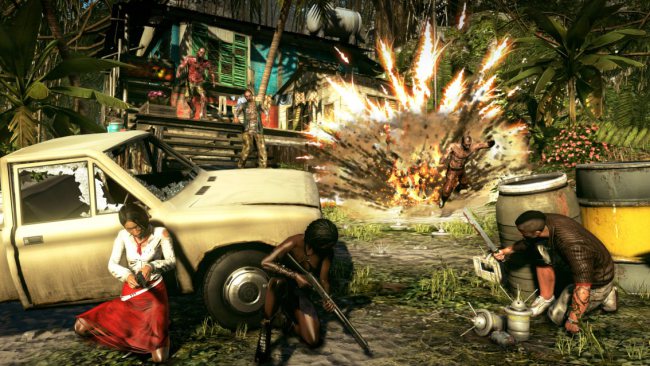 The unorthodox wedding ceremony will take place at One Mayfair in London, which will be dressed to look like a Caribbean paradise gone to hell – a theme that runs through the Dead Island series of games. The latest of which, Dead Island Riptide, goes on sale in the UK this Friday, 26th April 2013.
Following the wedding blessing and exchanging of the vows presided over by a zombie priest, the ceremony will provide the usual trappings found at a traditional wedding, including: the speeches, cutting of the cake and the first dance… but all with a ghoulish zombie twist. Live music will be provided by zombified band Mariachi Mexteca, as well as a DJ set from presenter and actress Sarah Chapman.
As well as hosting a zombie-style beach wedding, Dead Island Riptide's publisher, Deep Silver, will also be sending the undead couple off on a Caribbean honeymoon.