Assassin's Creed IV: Black Flag secret Ace Card Solved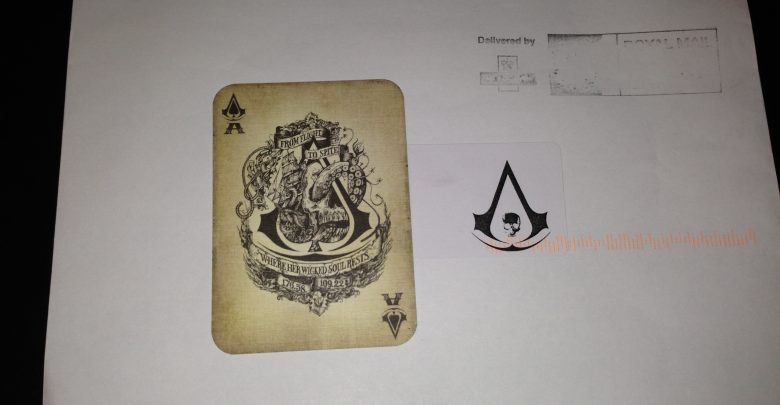 As you can imagine, we are constantly receiving mail from game publishers and media outlets. However, we have never received a playing card. The card had a clue on it which was an ip address (176.58.109.224). The IP address takes you to the website www.ac4aceofspades.com. Once you reach the website you are presented with two blank boxes. To access the site you must enter special coordinates 34°41′44″N 76°41′20″W. These coordinates are where the Queen Anne's Revenge ship sank. You can find more details about this at Wikipedia.
Once you've enter the coordinates you will be passed through to a new page where you are able to register as a captain or crew member. If you choose to be a captain, then you will need to create your own ship, then find 5 other crew members. You can also accept the invitation from another captain. A battle will take place on the 30th of September, which your ship will be apart of. The winners of this very interesting and unique competition will receive many special prizes including, Collectors Edition of Assassin's Creed 4, t-shirts and hoodie, exclusive prints, posters and much more.