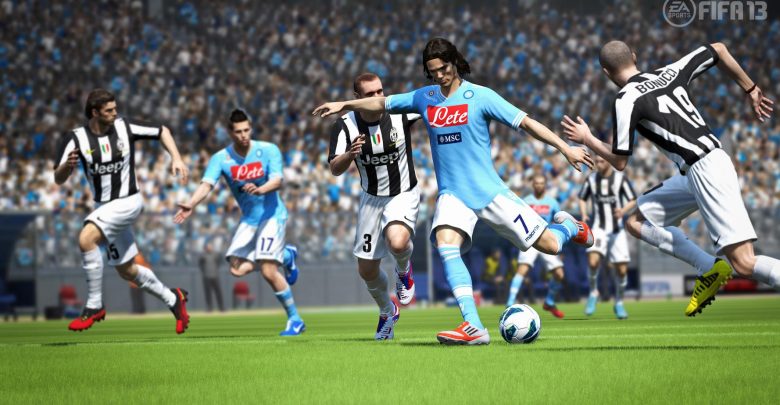 Trophies:
Bronze trophies
Bronzed – Complete the Bronze stage of all Skills.
Trolling for Goals – Score on a free kick after running over the ball.
No Goal for You! – Goal Line Clearance.
Creeping on the Down Low – Wall creep, free kick is blocked by wall.
Body Control – Score an off balance shot.
Cheeky – Chip the Keeper.
Get In! – Score a Diving Header.
Brains and Brawn – Shield the ball out of play for a goal kick.
Road to Promotion – Win a FUT Seasons Match.
Get Physical – Seal out an attacking player to gain possession of the ball.
1 week – Win all the EAS FC Match Day Games of the Week in a single week.
Go Live! – Win an EAS FC Match Day Live Fixture.
Getting Real – Play 25 EAS FC Match Day Games.
Hello World – Play your first match with your Online Pro.
On the Rise – Earn a Promotion in Seasons.
One of the Bros – Be part of a Club win.
Bros – Play a Seasons game with a Guest.
Good Start – Unlock 10% of the accomplishments with your Online Pro.
Still Friends? – Win an Online Friendlies Season.
Mr. Manager – Take Control of your own FIFA Ultimate Team.
Silverware – Win a Trophy in a FUT Competition.
Building My Club – Claim your first FUT Pack.
I Love This Club – Achieve a club value of 85,000,000.
So Euro – Enable European competition in the first season of Career.
For Country – Become manager of an international team.
Way with Words – Successfully request additional funds from your board in Career.
Wheeling and Dealing – Complete a Player + cash deal in Career.
Nice Form – Achieve your match set objective as player at any point in your career.
Digi-Me – Start your Player Career with a Created Pro.
Packing Bags – Go out on loan or transfer to another club with your Pro in Play as Player.
Master Negotiator – Sell a player by getting your counter offer accepted by the CPU.
Maxed Out – Reach the daily limit of XP in the EA SPORTS Football Club.
EASFC Youth Academy – Reach level 5 in the EA SPORTS Football Club.
Big Spender – Redeem an item with EAS FC Football Club Credits.
In Form! – Find a team of the week player in a pack.
Silver trophies
Road to Mastery – Unlock a Skill Challenge.
Division King – Win a Division title in Seasons.
Filling Cabinets – Win a Cup in Seasons.
Well on Your Way – Unlock 25% of the accomplishments with your Online Pro.
Press Conference – Purchase a gold player in the Auction House for 15,000 or more coins using buy it now.
Promoted! – Earn promotion in FUT Seasons.
Challenge Accepted – Win a match against the team of the week.
National Pride – Get called up to the national team as a player.
Impressive – Achieve one of your season objectives as a player at any point in your career.
EASFC Starting 11 – Reach level 20 in the EA SPORTS Football Club.
Challenging – Complete an EA SPORTS Football Club Challenge.
Gold trophies
Skill Legend – Become Legendary on one of the Skill Challenges.
Pack King – Open 50 FUT Packs.
Platinum trophy
Football Legend – Earn all Bronze, Silver, and Gold trophies.
When you score a goal in FIFA 13 you can perform a wide variety of celebrations. Below is the full list:
Running Moves:
| | |
| --- | --- |
| Celebration | Controls |
| Signature Running Move | X |
| One Arm Raised | Circle |
| Thumb Suck | Square |
| Ear Twist | Triangle |
| Finger Points | tap Circle, then hold Circle |
| Arms Out | tap Square, then hold Square |
| Wrist Flick | tap Triangle, then hold Triangle |
| Aeroplane | press down Right Stick |
| Point to Sky | Right Stick U |
| Shhhh! | Right Stick R |
| Telephone | Right Stick D |
| Can you hear me? | Right Stick L |
| Fist Pump | Right Stick R, hold L |
| Come on! | Right Stick L, hold R |
| Blow Kisses | Right Stick D, hold U |
| Double Arm Swing | Right Stick U, hold D |
| Flying Bird | Right Stick R, hold R |
| Hand on Head | Right Stick L, hold L |
| Heart Symbol | Right Stick D, hold D |
| Arms Pointing Up | Right Stick U, hold U |
| Windmill | spin Right Stick clockwise |
| | |
| | |
| | |
| Finishing Moves | |
| | |
| Celebration | Controls |
| Kneel Slide to Fist Pump | L2 + Circle |
| Jump Punch to Fist Pump | L1 + Square |
| Big Fist Pump | L1 + Triangle |
| Shoulder Dust | L1 + double tap Circle |
| Bottom Dance | L1 + double tap Triangle |
| Point to Crowd | L1 + double tap Triangle |
| Stand & Point to Sky | L1 + Hold Right Stick U |
| Standing Archer | L1 + hold Right Stick R |
| Kneel Slide to Fall on Back | L1 + hold Right Stick D |
| Punch & Dodge | L1 + hold Right Stick L |
| Chest Slide | L1 + flick Right Stick D, U |
| Bow | L1 + flick Right Stick U, D |
| Head Shake | L1 + flick Right Stick L, R |
| Standing Arm Sweep | L1 + flick Right Stick R, L |
| Backflip (agile players) | L1 + flick Right Stick U, U |
| Arms out to Crowd | L1 + flick Right Stick U, U |
| One Knee Fist Pump | L1 + flick Right Stick R, R |
| Kneel and Point to Heavens | L1 + flick Right Stick D, D |
| Handstand (agile players) | L2 + Right Stick clockwise revolution |
| Roll & Punch | L2 + Right Stick clockwise revoltion |
| Double Backflip (agile players) | L1 + Right Stick counter-clockwise revolution |
| Roll | L1 + Right Stick counter-clockwise revolution |
| Upper Curl Jump Punch | L1 + press down Right Stick |
| Shoe Shine | L2 + Circle |
| Violinist | L2 + Square |
| Spanish Archer | L2 + Triangle |
| Kneel Slide Spin | L2 + double tap Circle |
| Hands on Ears | L2 + double tap Square |
| Heel Taps | L2 + double tap Triangle |
| I can't hear you! | L2 + Right Stick R |
| Side Slide | L2 + Right Stick D |
| Brick Fall | L2 + Right Stick L |
| Fall to Knees & Hold Face | L2 + Right Stick D, D |
| Kneel Slide | L2 + RIght Stick U, D |
| Samba Dance | L2 + Right Stick L, R |
| Who am I? | L2 + Right Stick R, L |
| Frontflip (agile players) | LT + Right Stick U, U |
| Kneel Slide to Sit | L2 + Right Stick D, D |
| Bird Walk | L2 + Right Stick L, L |
| Cartwheel and Flip (agile players) | L2 + spin Right Stick clockwise |
| Twist Flip (agile players) | L2 + spin Right Stick counter-clockwise |
| Cartwheel Roll | L2 + spin Right Stick counter-clockwise> |
| Robot | L2 + press down Right Stick |