10 Amazing PS3 Exclusives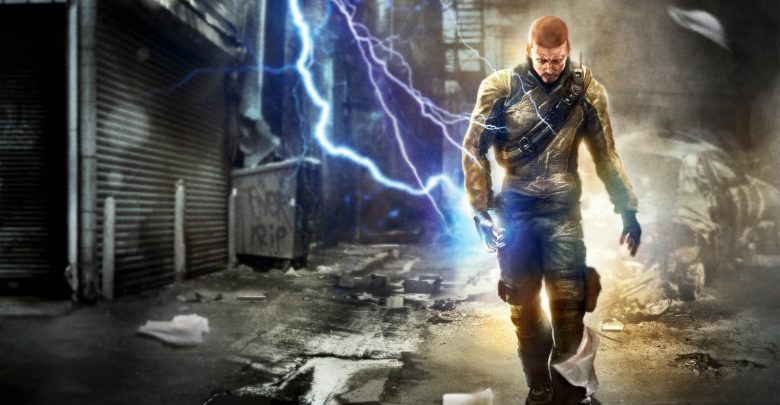 You won't find these titles on any other console. We've put together a top 10 detailed list for must-have PS3 exclusive games.
#10 – Twisted Metal
Quick, name one other game that's like Twisted Metal…When you think of vehicular-based combat, only one name springs to mind.  The most recent entry in the series is nothing short of spectacular; from the graphics and gameplay to the multiplayer mayhem, Twisted Metal is certainly sorely missed by legions of 360 owners.
#9 – Ratchet & Clank Future: Tools of Destruction
The PS3 has a number of great animated 3D platformers, but none quite like Tools of Destruction.  Visually, this is a highly appealing game and from a technical standpoint, it is very nearly perfect.   This is a game that's big on adventure and fun, certainly missed by Microsoft's minions.
#8 – Little Big Planet 2
Little Big Planet blew us all away when it was originally released, but the second instalment…it's an entirely different beast altogether.  There's simply no aspect of this game that's not enjoyable.  It's large, visually appealing and extremely unique; good news for PS3 users, bad news for those on the 360. Little Big Planet 2 offers interesting and totally random gameplay just like with live blackjack, and offers total creative gameplay.
#7 – Infamous 2
If you're into action and open world games, Infamous 2 should be right up your alley.  Not only do you have a large world to explore replete with plenty of goodies and surprises, but you actually assume the role of a superhero in this game.  Add to that epic boss battles, a morality system and dynamic game environment and it should be very clear why PS3 fanboys are rejoicing and 360 supporters are weeping.
#6 – Resistance 2
When it comes to first-person shooters you're going to have a tough time finding another franchise that can top Resistance.  Virtually everything you could want, Resistance 2 delivers; amazing graphics, unparallel immersion, memorable storyline, great characters, awesome gameplay, and an amazing multiplayer.  If you've only played Halo, you really owe it to yourself to check out Resistance…take our word for it, just do it, OK?
#5 – God of War III
Seriously, who doesn't enjoy the hack and slash action of the God of War series?  The latest entry is everything you thought it could be and more.  Graphically speaking, God of War III is (arguably) one of the best looking video games to ever be released on a console.  When you factor in that this series has an extremely enduring story and main character, it is clear why so many people love it.   Also, it's hard to beat God of War when it comes to epic action and story telling, I mean, who doesn't love giant boss battles?  You can have the Gears of War series; we'll take God of War, thank you very much.
#4 – Demon's Souls
Demon's souls is part RPG part action; it's a game that's torn between genres, but in a good way.  Aside from its great looks and excellent gameplay, Demon's souls is known as one of the more challenging PS3 games out there.  This is perhaps can be attributed to the advanced networking and multiplayer options that are available for this game.  Simply put, there is no other game that can compare to Demon's souls in terms of the sheer number of possibilities that exist from a multiplayer standpoint.  When you factor in that this is largely an open-ended game with multiple paths to completion, it's clear why this is a favorite of PS3 owners.
#3 – Uncharted 1, 2 & 3
Ground-breaking visuals and startling action, the Uncharted series is kind of like Tomb Raider meets Indiana Jones and James Bond…only better.  Millions of Xbox 360 owners have no doubt seen the advertisement for at least one of the games in this series; too bad they'll never get to play them.
#2 – Heavy Rain
Heavy Rain is a one-of-a-kind game, an entirely different approach to gameplay and storytelling (which was and is still most welcome).  Aside from delivering a technical and graphical feast, this game is one of the only titles out there that can truly deliver a constantly evolving thriller-like experience.  There's nothing available on Microsoft's 360 which even comes close to comparing to this one.
#1 – Metal Gear Solid 4
Chances are, if you were to ask most 360 users what PS3 game they have lusted after the most it would probably be Metal Gear Solid 4: Guns of the Patriots.  Aside from being a continuation of the series, MGS4 is a masterpiece of gameplay and storytelling.  There's simply no easier way of saying it, this is one of the greatest video games every made!   Given how great MGS4 actually is, perhaps we should start feeling sorry for Xbox 360 owners?